There is a task: to read a document, book or instruction in djvu format, but there is no program for this. There is access to the Internet.
Great: with Internet access, you can open any djvu document online and read as much as you need.
By the way, look at the review of programs for reading djvu files.
So, online services allow you to open djvu files using an Internet browser.
www.ofoct.com
The www.ofoct.com service provides the ability to browse various files online, including djvu. The fact that the site in English does not create any difficulties. To use you need to press only two buttons.
Click the "UpLoad" button and select the desired file on your computer. Wait for the file to load.
Select the picture quality "High Resolution" or "Low Resolution" and click "View".
The speed and functionality is lower (there is only scale and page navigation) than when using a regular program. The quality of the picture at the height.
https://rollmyfile.com/
A more modern, similar service that can open a large number of formats.
rollmyfile.com – easily make online viewing of any djvu files.
Click on the "Choose" button or drag the desired document directly to the browser page.
Once the file is uploaded, click "Open it now!" – start browsing.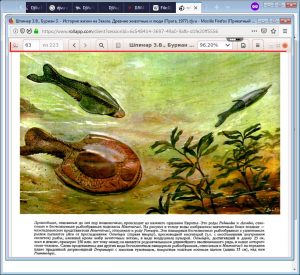 This online djvu file viewer is more functional: scaling, page navigation, text search, creating bookmarks and notes, rotation.
https://djvu.js.org/
Free service djvu.js.org, which allows you to read only djvu documents online, directly from your browser.
At the same time, the functionality is quite impressive and the management is convenient.
Click on the "Choose a file" message or drag the file to work directly on the page in the browser.
http://www.fviewer.com
Another service fviewer.com/view-djvu, for some reason did not want to open the book. Maybe you are more lucky.

Findings
Of the services presented, the most convenient and functional are rollmyfile.com and djvu.js.org or look towards full-fledged PC programs.